"It's not by might nor by power but
By my Spirit says the Lord…"
END YOUR TROUBLE WITH A MIRACLE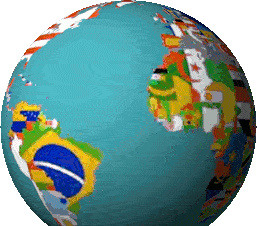 YOUTHS
The Youth Department of Miracle Ministries has adopted the name "Youth Power". The word POWER is an acronym that defines our main objective as Christian youths in an environment where moral decadence and spiritual barrenness pervades our culture - Our Purpose is to Overcome Worldliness and Enter Righteousness.
Worldliness refers to all the elements of carnality, lasciviousness and profane fads that entice and lure one into an unholy and ungodly lifestyle. The Apostle Paul admonishes us not to be conformed to this world, but be transformed by the renewing of our mind, (Rom. 12:1,2).
Righteousness, on the other hand, is being in right standing with God. It is the result of the grace that is gained by the acceptance of Christ as one's personal Lord and Saviour. It is descriptive of a life that is surrendered to the dictates and direction of a holy God, and demonstrated by the conduct and character that is evident as a result of the fruit of the Spirit, in operation in one's life.
Our mission, therefore, is to be the catalyst for revival among the youth of the ministry, restoring and maintaining a 'righteousness' mindset, while empowering the youth to steadfastly resist the enemy and his devises. This Department shall be the birth place for giftings, vision, passion, zeal, commitment, faithfulness and other godly virtues.
We envisage:
A strong and mighty army of young men and women who are completely dedicated and committed to Almighty God.

Youths, who with faith, zeal, passion and diligence, resist and overcome the evil devises of youthful lust, fornication, pornography, drugs, crime and other societal ills that are typical to this generation.

Young men and women who have freely chosen to serve God in spirit and truth, rise up in their calling/gifting and make an indelible mark, for the cause of Christ, in their generation.