"It's not by might nor by power but
By my Spirit says the Lord…"
END YOUR TROUBLE WITH A MIRACLE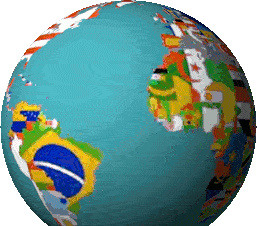 In addition to the Christ Castle facilities the
Miracle Ministries Complex comprises:
Institute of Ministry & Tertiary Education

Skills Training and Job Creation Centre

Early Childhood Education Centre

Conference and Reception Facility

Consumer Co-Operative

Courtyard

Nursery

Sporting Facilities
This magnificent edifice, was dedicated to the Lord on December 18, 1999. It is the worship sanctuary of the Miracle Ministries organization. The seating capacity is approximately 2500. The Miracle Ministries congregation is 4,200. There are two services on Sundays.
The Christ Castle facility also includes a conference room, a board room, counseling rooms, prayer rooms, canteen, a full sized television and radio recording studio. The are also several administrative offices, a bookstore and a mini mart. Adjoining Christ Castle is a scenic Courtyard.