"It's not by might nor by power but
By my Spirit says the Lord…"
END YOUR TROUBLE WITH A MIRACLE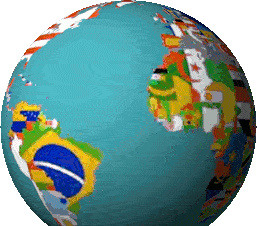 Rev. Cuffie, who heads the entire organisation, also serves as Senior Pastor of the Church, Chairman of the organisation's Board of Education and President of the Institute of Ministry and Tertiary Education. Pastor Cuffie, as he is usually called, is popularly known for his bold faith and uncompromising stand for the Gospel, and carries a rich anointing for the miraculous, as well as the apostolic and prophetic.
Pastor Cuffie, who is also a former high school teacher, has authored five books, is an established entrepreneur, a noted radio and television minister, and a convention, conference and motivation speaker – both locally and abroad. He served as an advisor to the Ministry of Education on Education Reform and has held executive positions (including that of president) in schools' PTAs, both at primary and secondary levels.
For several years, Pastor Cuffie has also been a strong, prominent voice on national issues in Trinidad and Tobago.
He has counselled some of the nation's top political leaders, among them Prime Ministers. For over eight years he served as a full-time columnist with the national daily newspaper, Newsday. He currently writes a weekly article in one of the nation's leading daily newspapers. He earned a Doctor of Ministry and a Doctor of Philosophy degree in Human Development atFriends International Christian University in California, USA .
Pastor Cuffie is married to the ever-supportive Angela, who is co-founder and Co-Senior Pastor. They have four daughters – Sherrose, Candel, Winsie-Ann and Victrina, who are all active in the ministry.
Rev. Dr Winston Cuffie (with his wife Angela) is the founder of the multi-faceted Miracle Ministries organization, based in Central Trinidad, West Indies. The organization includes a 9000-plus member Full Gospel Church ("Christ Castle") which is one of the Caribbean's largest and most impacting. Also included are a pre-school, skills development and learning centre, a five hundred-student seven-year Government-assisted high school, an institute of ministry and tertiary education, missionary outreaches, social operations, and radio and television recording studios, which are part of the organisation's media centre.
Pastor Angela , who held a secular career as a senior administrator, has always been at the heart of the vast administrative responsibilities at the multi-faceted Miracle Ministries. She is also perhaps the most versatile person in the life of the ministry, having served – and still serves as may be necessary – in virtually every area of ministry.
Pastor Angela has also traveled considerably, doing ministry abroad alongside her husband, Rev. Dr Winston Cuffie. She is the mother of their four lovely daughters - Sherrose, Candel, Winsie-Ann and Victrina.
Pastor Angela Cuffie is co-founder and Co-Senior Pastor of Miracle Ministries, a Full Gospel church in Chase Village, Chaguanas, Trinidad, West Indies.