"It's not by might nor by power but
By my Spirit says the Lord…"
END YOUR TROUBLE WITH A MIRACLE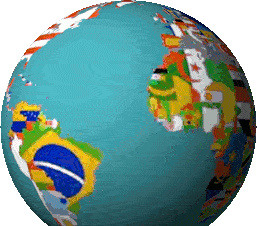 Pastor Benny Hinn
International Evangelist, Benny Hinn, hosted his world renowned Fire Conference, Trinidad, at Miracle Ministries Christ Castle - Feb. 17-19, 2011.
Steve Brock
Prominent TBN Minister and Senior Worship Minister for Benny Hinn Ministries Steve Brock.
Pastor Donnie McClurkin
International Gospel Artiste and Pastor of Perfecting Faith Church in Freeport, New York.
Dr. Mark Chironna
Pastor of the Master's Touch International Church, Orlando, Florida
Pastor Susie Owens
Co-pastor of Greater Mount Calvary Holy Church, alongside her husband Bishop Alfred Owens. Feature speaker at Bishop TD Jakes women's conferences
Dr. Bill Hamon
Internationally renowned Prophet; Founder & Bishop of Christian International Ministries Network
Bishop Clarence E. McClendon
Senior Pastor for Full Harvest International Church serves as third Presiding Bishop of the Full Gospel Baptist Church Fellowship
Dr. Samuel Betances
Gifted inspirational, and motivational speaker; Doctorate from Harvard University. Consultant to Presidents, managers, community groups, clergy members and educators.
The Celebrant Singers
International Music and Missions Ministryfrom California U.S.A. Founded by Jon Stemkoski
Reinhard Bonnke
Internationally known Evangelist, Focused on evangelism in Africa Founder Christ For All Nations
VISITORS TO MIRACLE MINISTRIES
The following are just a few of the internationally renowned ministers who have been at Christ Castle (Miracle Ministries) for conferences, conventions and leadership seminars.